Bill Archer has passed away
Steve Wand passed on this sad news:
I am saddened to have to advise the death of my good friend Bill Archer, following a short illness. Bill and I joined Airtours on the Comet together at the start of Airtours and we had known each other since January 1962, when we commenced flying training together at Hamble. He was universally liked and had enjoyed his years at LGW with BEA Airtours. He will be sorely missed

Sad News ~ Final Takeoff
Bill Cox
Iíve heard from Trish on behalf of their two sons to say that they are so very sad to tell you that their beloved dad, Bill, died last week. He hadnít been well for quite some time and passed away in his sleep. He was 78.
It was Billís wish not to have a funeral service.
They would also like to thank everyone for the lovely messages of sympathy that have been posted on the Airtours page.

Sad News ~ Final Takeoff
Capt Dick Stewart
Capt Dick Stewart, of 707 fame passed away on 31st May.
Dick and HCapt Dick Stewart, of 707 fame passed away on 31st May.
Dick and Helen had lived the past 10 years in Cornwall.
His funeral will take place on 12th June. No other info available at present but I will update if requireelen had lived the past 10 years in Cornwall.

Sad News ~ Linda Tomlinson
Linda Tomlinson has sadly passed away.
Her funeral is at 1230 on Friday 29th November Beckenham Crematorium
BR3 4TD

Sad News ~ KEN KEOHANE
Ken Keohane (87) passed away last Sunday 20th October 2019. He died peacefully in his sleep at East Surrey Hospital after a short battle with Pneumonia. Ken worked for 27 years with Dan Air, BEA, Airtours & BA mainly on the Ramp at LGW & retired in 1997. Ken was married to Maureen who passed on in 2010 & had one daughter Sally & two grand children. He enjoyed his Retirement spending days out with his family & playing bowls as a member of Grattons Bowls Club.


Capt Ron Summerton
The funeral service will take place on Friday 11 October at 2.00pm at St Mary's Church, The Street, Washington, West Sussex, RH20 4AS.
The wake will follow at West Sussex Golf Club, Wiggonholt, Pulborough, West Sussex, RH20 2EN.
I would be grateful if you could please let me know as soon as possible if you are hoping to be able to attend.
Dress code - we have no preference - please feel free to wear either black or something more colourful.
Family flowers only.

Sad News ~ Final Takeoff



Sad News Folks: Dougie Croll has passed away
From Sue Croll.
Sadly, my husband Douglas, who flew with BEA and British Airways, died on
25th January 2019. A lucky man who enjoyed his training job.


Sad News ~ Bob Catt
Bob Catt has passed away.


Sad news folks, I will post when more info available. Anyone have a good pic of Bob for the web site?
Sad News ~ John Mason

It is with a heavy heart that I post this.
Capt John Mason passed away on 8th October 2018.
A true gentleman in every sense of the word.
On behalf of all Airtours staff we offer our condolences to John's family.
From John's family:


It is with sad regret that I am writing to advise you that John Mason, passed away on 8th October after loosing his battle with cancer. Would you please pass on our sad news to all his colleagues from Airtours.
Many thanks from

Muriel Mason, Sue Valentine (daughter) and family
Sad News ~ Captain Andy Potter
Captain Andy Potter has passed away suddenly on September 16th
His funeral will take place on Monday October 8th at 3:15 pm at Kent & Sussex Crematorium, Benhall Mill Road, Royal Tunbridge Wells, TN2 5JJ
This will be followed by afternoon tea at The Spa Hotel, Langton Road, Tunbridge Wells, TN4 8XJ from 4.30
Sue Potter and family request no flowers and not to dress in black please.
Any Donations can be made to British Heart Foundation or Cancer Research UK ...
through Memory Giving under " Andrew William Potter "

SAD NEWS ~ Bob Townsend
From John Weddell: Regretfully Bob Townsend, a long
standing and much admired friend, passed away on Sunday17th Dec after a long illness
Bobís service to which all colleagues and friends are welcome.
A Service of Celebration will held on January 5th at 1330hrs at St Peterís, Chailey Parish Church, Chailey Green, Lewes. BN8 4DA.

SAD NEWS ~ Dickie Davis
'Dickie's funeral will be held at the Surrey and Sussex Crematorium, Balcombe Road, Crawley at 15:15 hours on Wednesday the 24th of January. The funeral directors are Francis Chappell, Crawley. The family would like any charitable donations to Cancer
Research or St Catherine's Hospice Crawley. A reception will be held at Heathy Farm, Balcombe Road afterwards.

From Dave Scargill: Sad to report that Richard, 'Dickie, Davis has succumbed to pancreatic cancer. Dickie who worked alongside Ken Gay and Joe Hickey in the Airtours catering office for many years before transferring to Caledonian passed away on Monday. Another of the backroom boys who helped make Airtours the great company it was. Quietly spoken yet with a very dry sense of humour he was my neighbour for many years. RIP mate. I will forward the funeral arragements
Dave

SAD NEWS ~ Tony Ogden
From Steve Wand
A memorial service for Tony Ogden will be held at
St Saviours Church
Colgate
on
23rd February at 3pm

SAD NEWS ~ Steve Reed
This is sad news indeed folks, Steve Reed from Engineering passed away last Friday, 15th December.
Those of you who knew Steve will always remember him as very proud ex-Fleet Air Arm man, a good engineer, having a wicked sense of humour, never afraid to express his opinion and of course a fine head of hair, that being the envy of many (he kept it to the end). In other words a fine chap and a good friend to many of us.
Details of Steve's service. All Steve's colleagues and friends are welcome, both to the service and to the Wake that follows.
'The service is at 11.00 am on Thurs 4th January 2018 at Worthing Crematorium
The Wake is at 12 noon at The Black Horse, Findon
Friends of Steve are invited to come and join us all at both venues, for a good send off'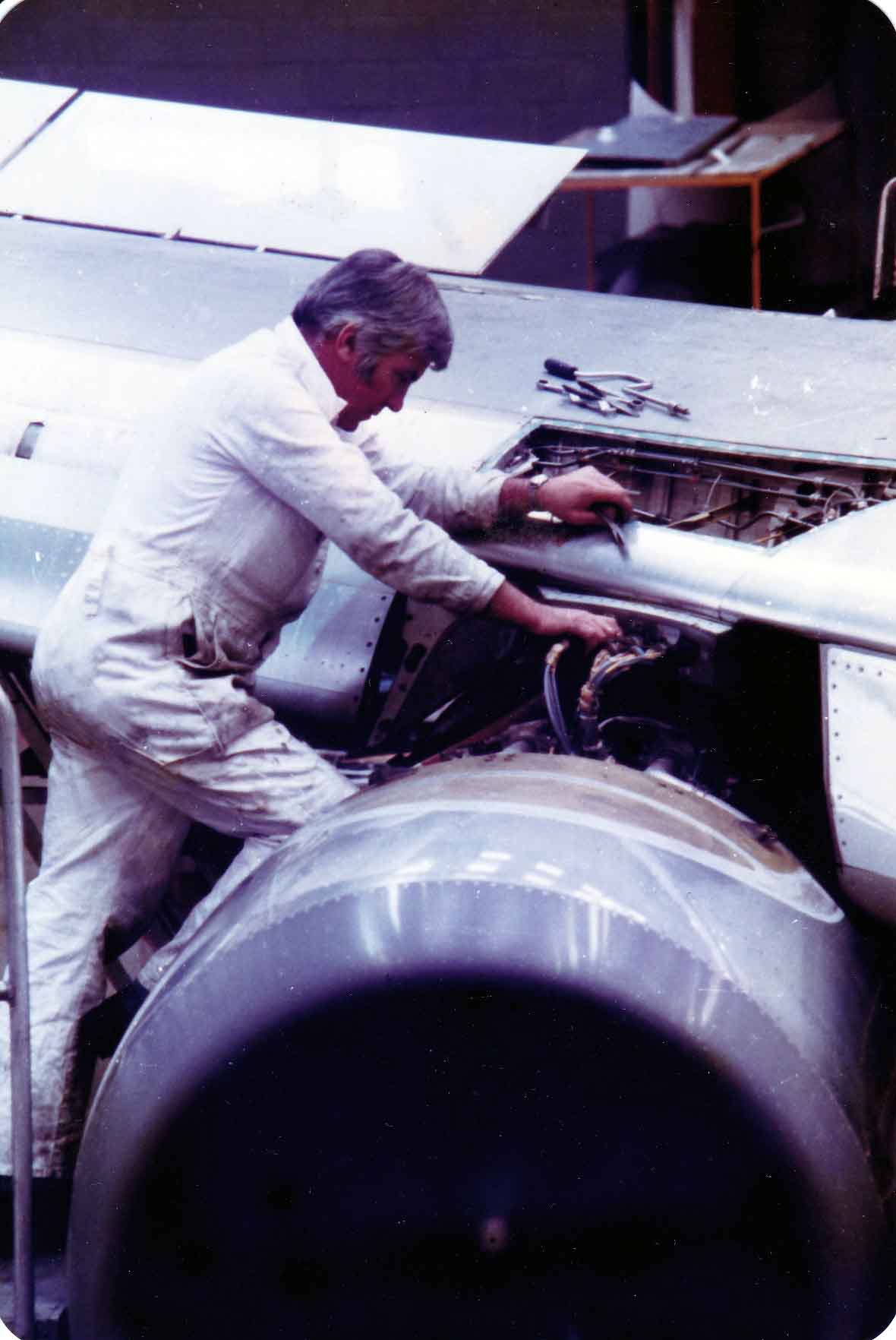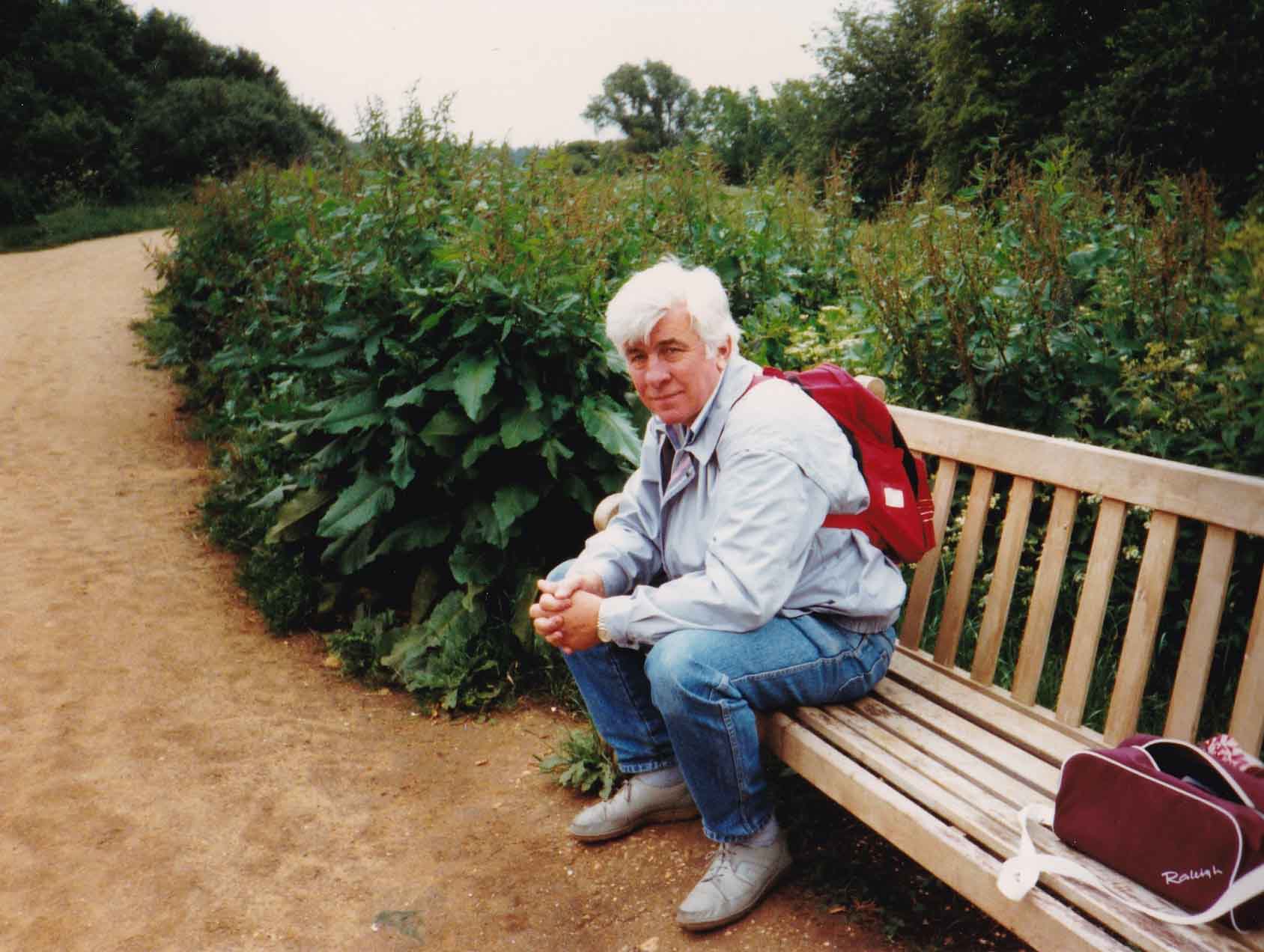 ....ll....

SAD NEWS ~ Kenny Wards
Kenny Wards Sadly Kenny Wards, one of the Station Duty Officers Funeral Service
Margaret has sent me the details of Kenny's Funeral Service:
It is at 1300 on Tuesday 19th September 2017
Worthing Crematorium, Kingswood Suite,
on the A24 at Findon. West Sussex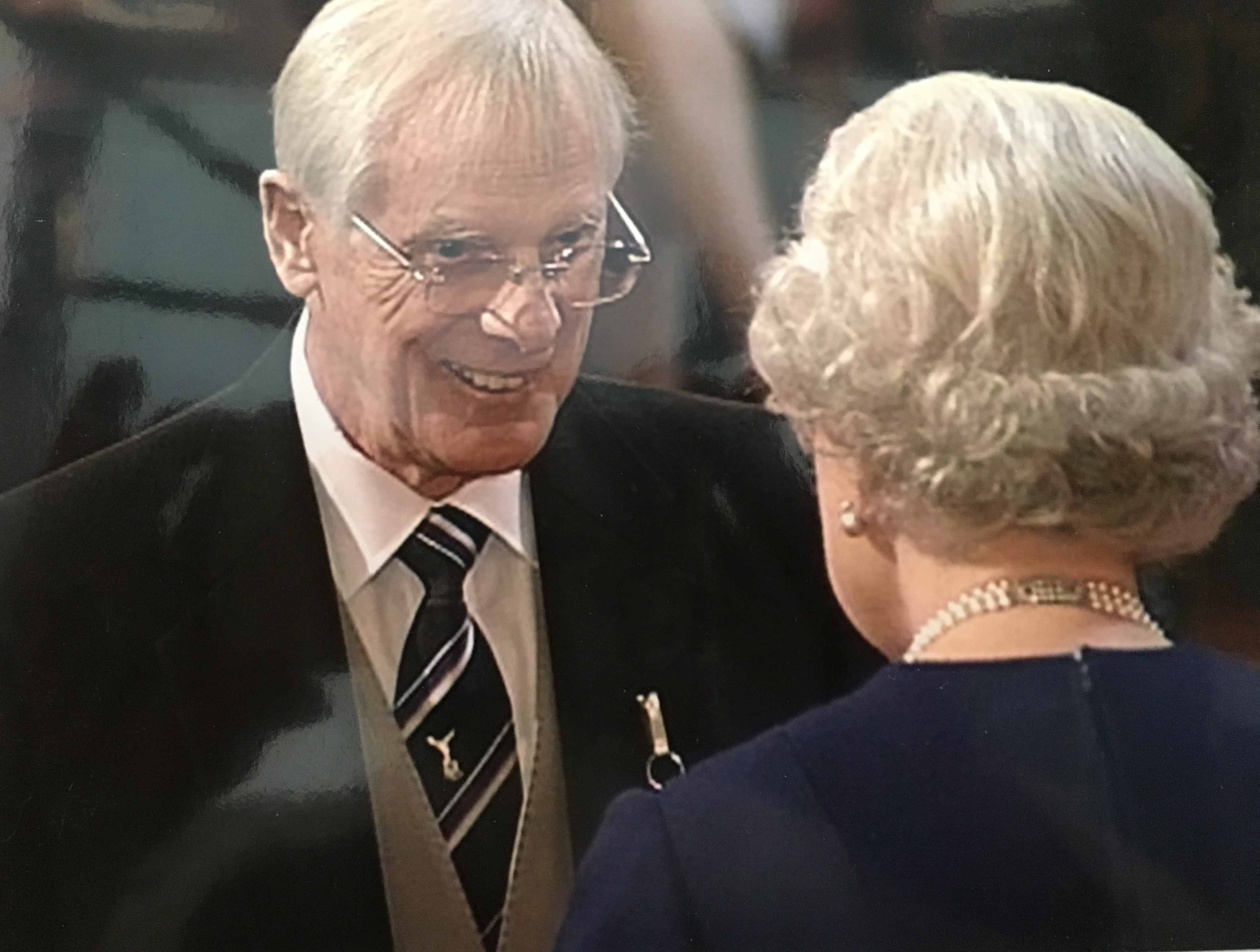 Kenny receiving his MBE from Her Majesty
....ll....


SAD NEWS
Gordon 'Gus' White
from Engineering passed away in April. His dry wit will be missed
....ll....

SAD NEWS
Ron McCormack
from Engineering passed away on 30th April, who can forget Ron :-)
....ll....

SAD NEWS
John Foyster
who was with Engineering but left to go into 'the Big Airline' passed away in February
....ll....

SAD NEWS
John Riley
,a long standing and much admired friend and colleague, passed away early this morning after a long illness.
Thanks, Ed Webb
The funeral is scheduled for 15.45 at the Balcombe Crematorium, on the
9th Feb 2017
....ll....

SAD NEWS
Captain Eric Pritchard
passed on 1st February 2016 near Chichester.
Ericís funeral will take place on Wednesday 17 February at 2.00 pm.at St Peter & St Paul Church, Pound Road, West Wittering, Chichester PO20 8BT.
....ll....
SAD NEWS
Captain Peter Terrington
passed away in the early hours of this morning January 29th 2016
Peter will be remembered as a very popular and much respected Training Captain on the British Airtours B737 Fleet.
The funeral arrangements for Captain Peter Terrington:
Tuesday 9th Feb, 1220 at Worthing Crematorium followed by a wake at Findon Manor Hotel.
....ll....
SAD NEWS
Terry Bohanna
passed away on January 22nd.
One of Airtours most respected and fun loving members of cabin crew. Much loved by all.
....ll....
SAD NEWS
Ray Pearce
has passed away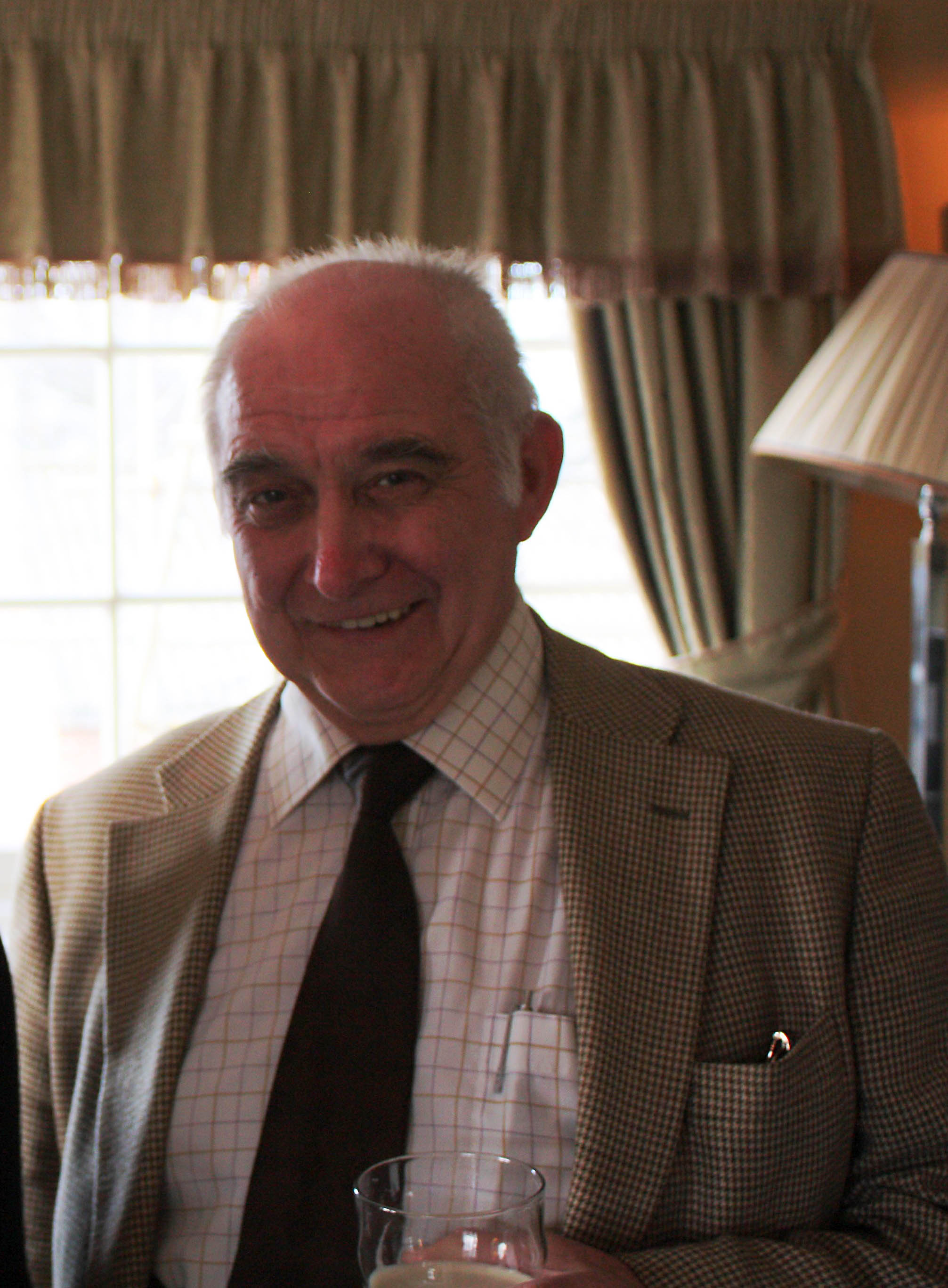 ....ll....
Ray's funeral will take place at the Parish Church, Wirksworth, Derbyshire at 1230 on Monday 14th December. I believe this is the address, taken from Google: St Marys Gate, Wirksworth DE4 4DQ.
Really sad news that Ray Pearce from Engineering has passed away. I have passed our condolences to his daughter Victoria. Once I have more news on his arrangements I will post an email. Ray had a varied career, starting with RR at Derby, then BEA, BA, Airtours, BA and retirement. He put up a brave fight to the end.



....ll....
SAD NEWS
Cliff Bryson
has passed away
There will be a memorial service for Cliff Bryson at 11.30am on Saturday 12th December 2015 at St Sampson's Church Cricklade Wiltshire SN6 6AX, followed by a buffet at the White Hart Hotel.
Cliff requested casual dress and stories of his life. If anyone would like to bring photos feel free to do so. No flowers please but donations to MABS Spain would be greatly appreciated. (see Cliff Bryson on Facebook)
....ll....
SAD NEWS
Bill Brenan
has passed away
BRENNEN - William John (Bill) died peacefully at home surrounded by his family on Monday 5th October aged 81. Dearly loved family man, Husband, Dad, Grandfather, Great Grandfather and loyal friend. A service of Thanksgiving will be held at St Mary's Church, West Chiltington, West Sussex on Tuesday 20th October at 2:30pm to celebrate his full life.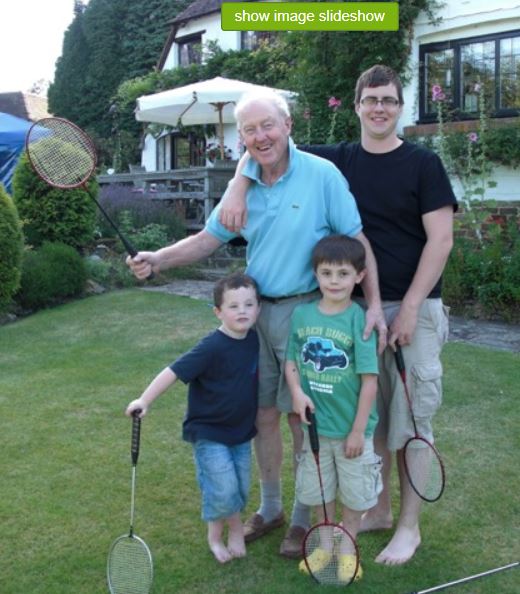 ....ll....
SAD NEWS
Syd Parker
has passed away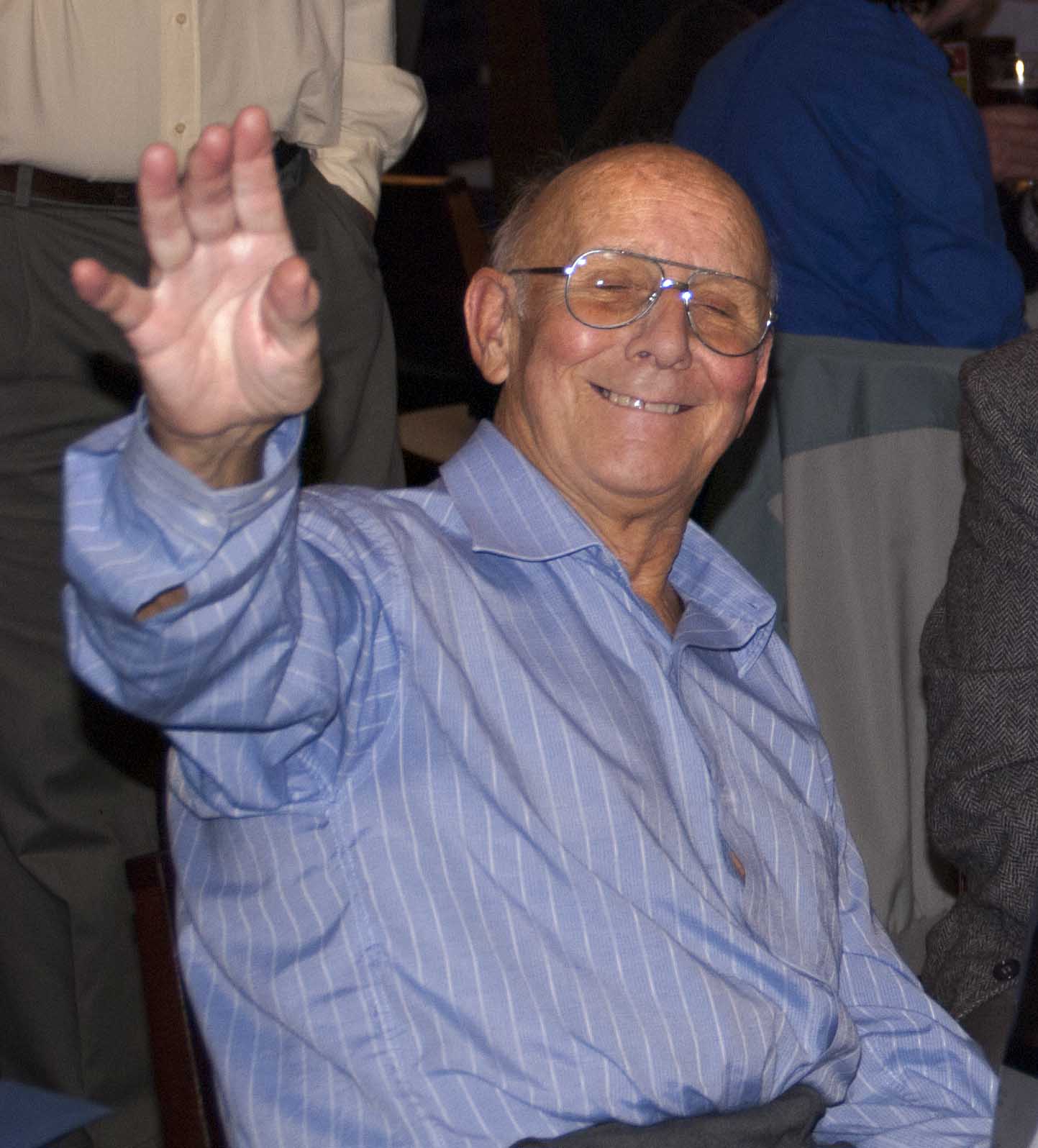 ....ll....
Syd's funeral is at 1330 on Monday 15th Dec in St Richards Chapel at the Surrey & Sussex Crematorium, Balcombe Rd Crawley. Ann has asked for 'no sombre colours'
I am sorry to have to inform you that one of Engineering's real characters Syd Parker passed away yesterday. As you would expect of Syd he put up a brave fight with that wicked sense of humour but sadly he passed away yesterday. Once Ann, Syd's wife' has the funeral details I will email you all.
I know all our thoughts are with Ann and the family but I guess the image we have all conjured up is Syd of wearing that Tam o' Shanter and we are now smilling. Lovely chap, sadly missed

SAD NEWS
Pete Jarvis
has passed away
We have received the following from Pete's family:
Peter Jarvis, our father, sadly lost his a hard fought battle with ill health and died very peacefully on Sunday afternoon with his family around him. He will be greatly missed by us all and a funeral will be held for him at Rudgwick Parish Church on Tuesday 6th May at 2 pm. Friends and family are very welcome to join us to celebrate his life there and afterwards at St Anne's, Cox Green Rudgwick.
Penny, Pamela, Paula, Pippa, Pia and Patrick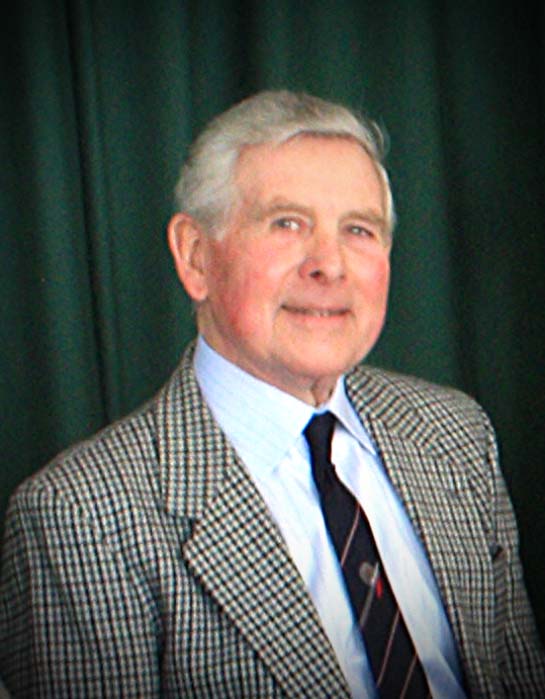 †

This is a very sad notice to post.
Pete Jarvis, one Airtours finest passed away on 27th April 2014. Pete was with Pete McKeown on BEA Airtours inaugural flight on 6th March 1970 in a Comet 4B. An extremely accomplished pilot be it the right way up in a 707 or 737 or inverted in some aerobatic aircraft. Pete, always the gentleman who had time for time for everyone, whatever your role in the airline.
Pete's funeral is on Tuesday 6th May at 1400
Holy Trinity Church, Rudgwick
---ll--- An extract from Peter Howard's 'History of Airtours':
'Beatours 243, you are cleared for take off'
Captain Peter J. McKeown acknowledged the message from Gatwick Tower, and asked for "Full Power".
First 0fficer Pete

Jarvis advanced the throttles and

called "Full Power"

And so an airline was born and the fun began.



SAD NEWS
Stephen J Hanscombe
It would appear from the BA Touchdown/Absent Friends posting for June that
Stephen J Hanscombe
has passed away. Sad news indeed, a true gentleman.

SAD NEWS
Trefor Evans
from Engineering passed away in April 2014

SAD NEWS
Wyn Jones
who was for many years on the BA Reservations Desk at Gatwick until he retired in the 80ís. He passed away, aged 88, on 26th February after a short illness. He will be remembered by many Airtours people as he always ďhad an eye for the girlsĒ!

SAD NEWS
Mike O'Connor
has passed away. There will be a Celebration of his Life held at Brooklands on 22nd February 2013 and Polly would love to see his friends there.

SAD NEWS
Ken Petrie
from Engineering passed away this evening, Saturday 22nd December 2012. Our thoughts go out to Marie and the boys Kenneth, Kevin and Brian

SAD NEWS
Gordon Ross-Munro
who came to Airtours with the Tristar until '84 has passed away

SAD NEWS
Sandy Powell
Sadly I have to inform you that Sandy Powell from Engineering passed away on 2nd December 2012 following a bravely fought long illness.
Our thoughts and prayers are with Val and family.

SAD NEWS
Roger Swann
from Engineering
passed away on 9th September 2012

SAD NEWS
Capt 'Malcie' Read
passed away on 17th August 2012
Funeral arrangements are:
Following a private cremation, at 1400 on Wednesday 29th August there will be a memorial service at St Mary the Virgin, Fittleworth, West sussex RH20 1HL. and the adjourn to The Swann Inn, Fittleworh. If you intend to attend please contact Mike Lodge

SAD NEWS
Richard Williams
CSO pased away
Funeral arrangements:
11:00am
Friday 30th March 2012

SAD NEWS
Sadly Christine Millard
prev Hencher, has pased away.
Christine's funeral arangemenst are:
1pm Ė Monday 26th March 2012

SAD NEWS

Ron Clark
one of Engineering's finest and a terrific character sadly passed away on Monday 20th February 2012.
I have passed our condolences to Ron's family.
Ron's funeral arrangemenst are:
Thursday 1st March at 10.00
Kent and Sussex Crematorium
Benhall Mill Road
Royal Tunbridge Wells
Kent

SAD NEWS
Dennis Barnes
from Engineering passed away today in hospital, 27th February.
One of Airtours real characters from Day 1. I was lucky enough to have worked with him as soon as I came to Gatwick in 1980. One of life's really genuine people with a wise head on his shoulders.
Chalkie

Sad News
Bob Condon
has passed away. Bob's funneral arrangements are: 12.30 on Thursday 23rd February at St Swithun's, Fitzgrove Road, Yateley, Hampshire GU46 6NH followed by cremation at 14.15 Eastampstead crematoriam South Road, Nine Mile Ride, Wokingham RG40 3DW
Bob was in ground handling for most of his career and then went into Jubilee House helping managers with various projects, any thing to do with computers as he was a wizz at it, and was very much thought of especially with managers in the ground operations. He has not that long retired, such a shame, he was just a nice bloke.


SAD NEWS
Dave Brown
of Engineering's MT section has passed away. I am sure many of us remember Dave's enthusiastic smile and patience mending all things we kept breaking!


SAD NEWS
Pat Golding
passed away suddenly on
2nd January 2012


SAD NEWS
Irana Rzepa
passed away suddenly at East Surrey Hospital on Friday 18th November 2011


SAD NEWS
Captain Dick Francis
who was at BEA Airtours from the start was knocked off his bicycle by a van and died from a blow to
the head on 3rd August 2011. Sad news indeed.


SAD NEWS
Captain Bill Jackson
died aged 86 on the 30th August 2011 whilst being cared for at his daughter's
home in Beaconsfield

SAD NEWS
Alf Cooper
who was the Passenger Manager in the Terminal at Gatwick died last evening at St Wilfred's Hospice in Eastbourne. Alf's funeral is private and for family only.

SAD NEWS
Alan Mison
passed away on the 28th of June 2011, at home in Dulverton Somerset.
The funeral is to be held at St Nicholas Church, Brushford Somerset on Monday the 11th July at 13.30.
Alan was well known in Engineering having supported our engineering operations in Bangor/ LAX/ BAH/TER/BGI to name a few. He commenced his training in the fleet Air Arm, joined BOAC and was Station Engineer at many of the BOAC stations, rising to the position of Station Mtce Manger covering various regions.
When he retired from BA he supported our line operation in Bangor. He covered our B707/747 and the L1011.
He was well know by all the flight and cabin crew for his kindness and nothing was to much for him to help with whatever was needed both on the Company's requirements but also to deal with personal matters. Final Take-Off
Sadly these folks are not with us anymore but we still remember them and will, I'm sure, include them in our tales and yarn in future years. I know I speak for you all when I say it was great to have known them and a privelidge to have worked with them.
--------ll--------

SAD NEWS
R.N.A Smith (Dick)
passed away on Tuesday 5th July.
The funeral will be held at 11:15 on Friday 15th July at St Peter's Church, Bromyard, Herefordshire.
From Brian Hamiliton:
We were on 20 Squadron together and I also flew with him on Comets and 707's in Airtours. A Character.

SAD NEWS
Alan Weale,
ex-737s was sadly killed in the mid-air accident at Shoreham on 4th July
Alan's funeral arrangements are:
A service will be held Monday 18th July, at 1100.at: Findon Valley Free Church, Lime Tree Ave, Worthing BN14 0DJ
A private cremation will then take place at Worthing Crematorium, and a wake at the John Henryís Inn, Findon.
All Alanís friends and colleagues will
be welcomed..


SAD NEWS
Gerry Fretz
died on Monday after a fight against multiple conditions. His funeral will be on Tuesday 3 May in Glasgow, at Maryhill Crematorium, at 1400. There will be a reception after (venue to follow). If you intend coming I would be pleased if you would let me know so that I can advise the caterers.
Please forward this note to anyone who you feel may not already be aware and bear with me as I try and keep people informed of the arrangements etc..


SAD NEWS
Ray Piercey
Capt Ray Piercey died on 28th February. It said there will be a private family funeral with a Thanksgiving Service on 12th March, no details of where as yet .
Ray was a super chap - a Training Captain who came to Airtours to train on the B707 when we first got them in 1972. After he retired he became one of the team at Brooklands showing people round the aircraft, and his own favourite was the BEA Viscount 806 that he had often flown before it was sold. His son, Stephen, was an aviation photographer who was unfortunately killed when the aircraft he was in (but not flying) collided with the aircraft he was photographing . The Viscount was subsequently named after Stephen, which Ray was very proud of. John Mason

SAD NEWS
Di Edney
Sadly Di Edney nee Slater passed away on 8th Jan.

SAD NEWS
Capt Pete McKeown
Sadly Capt Pete McKeown passed away on 20th Jan, his funeral was on 28th Jan with huge numbers of his friends attending for his 'Final Take-Off. He will be sorely missed by all.
A truely great man. Below is Pete at the Brooklands Reunion 6th March 2010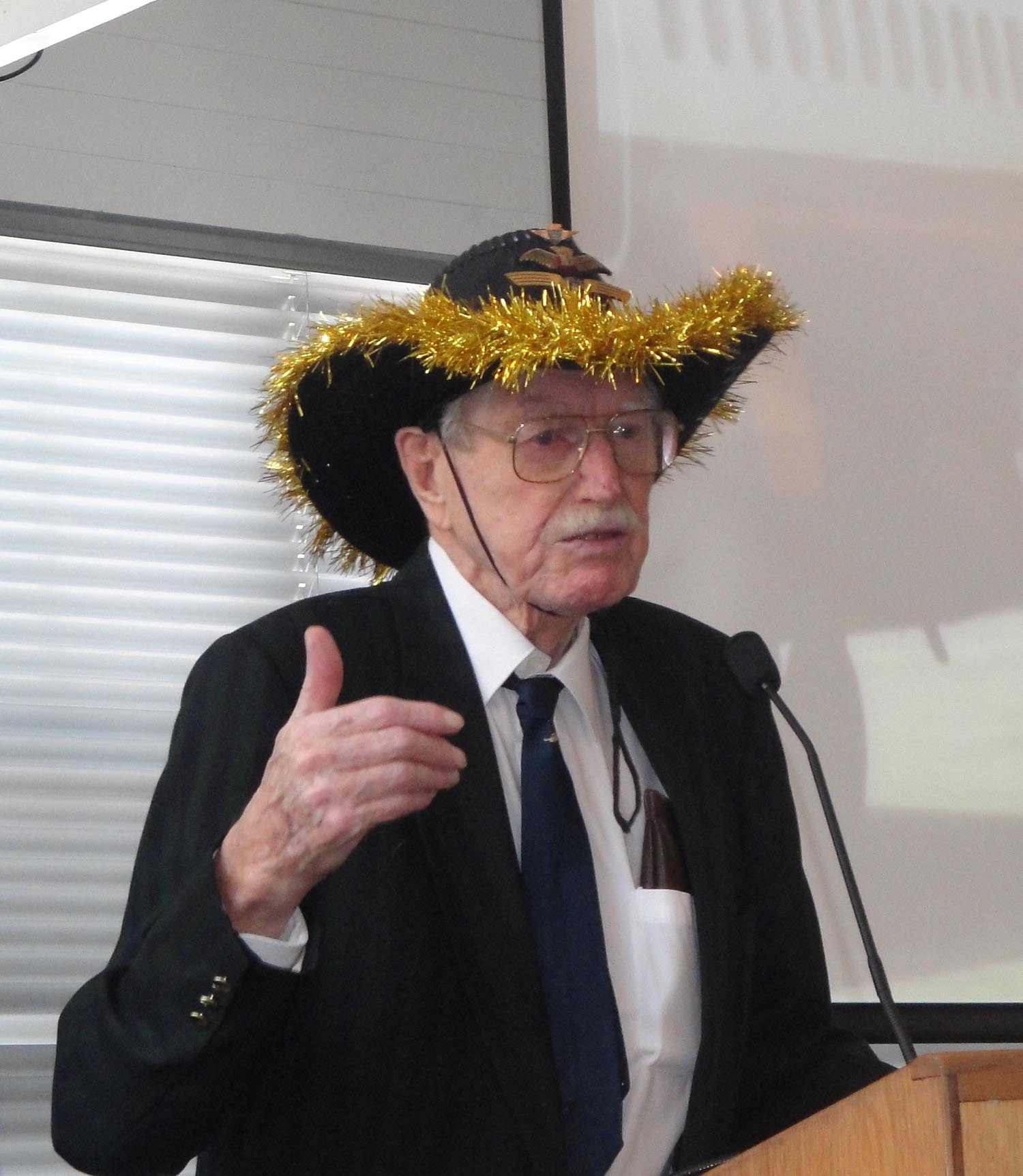 SAD NEWS
Brian Morly
Brian Morly, our Ramp Manager at Gatwick died last week after an operation in a Southamption Hospital.

SAD NEWS

Mike Yates
Mike Yates who was a CSD in Airtours passed away today, 17th July, after a long illness. Our thoughts are with his friends and family.

SAD NEWS
Eddie Huggett
Eddie Huggett Traffic Duty Superintendent British Airtours Gatwick, one of Gatwick's characters passed away. on 14th January 2010.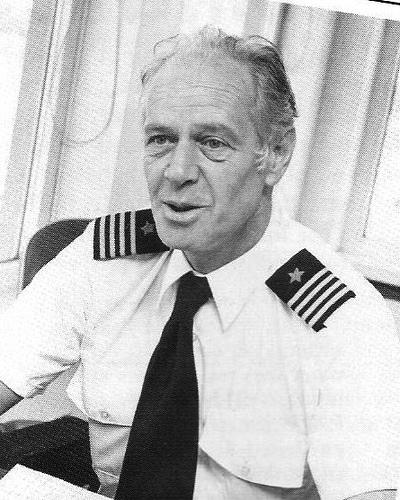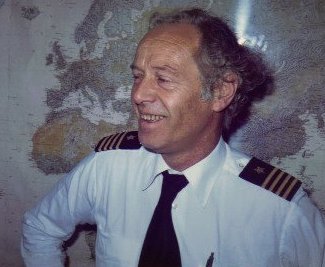 SAD NEWS
Eddie Edbrooke
It is with great sadness I have to inform you that Eddie Edbrooke our former Station Engineer passed away on Saturday 28th Nov. A true gentleman, always kind, always courteous and always caring.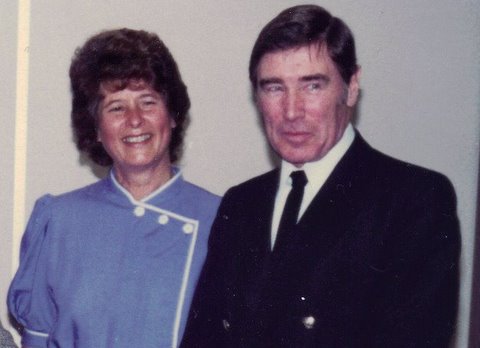 SAD NEWS
Dave Stead
from Engineering passsed away on xx August 2009